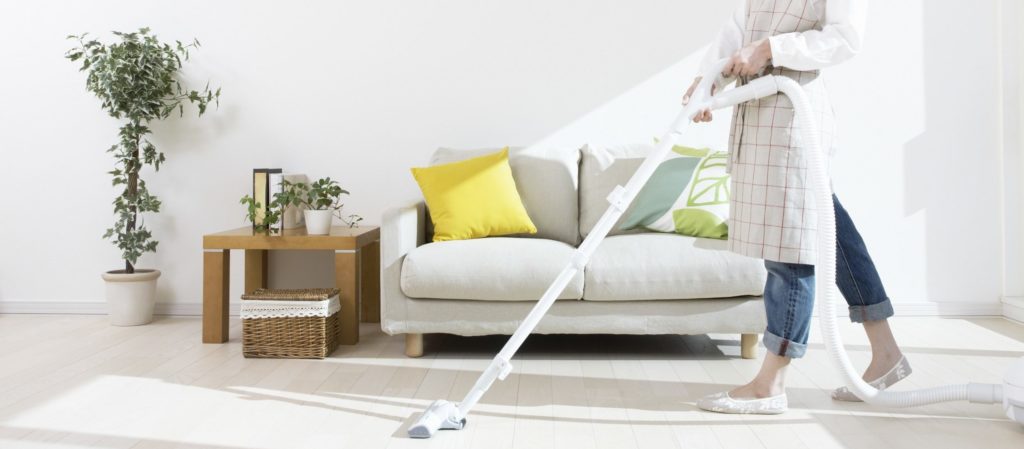 Why keep a clean home?
As we like to say, "When your home is clean, it gives you a happy feeling!". And who doesn't want that?
But not everyone has the time, skill, or desire to do it themselves. There should be no guilt about this. There are only 24 hours in a day. That's where Organize Clean Solutions comes to your rescue.

✔ Get your house in proper order: whether you need our home cleaning services just one time or on an on-going basis. 
✔ Deep Clean: In most cases, we will perform a "deep clean" of your desired area(s) on the first visit. On subsequent visits, cleaning will take less time. We can clean most any area of the home, including kitchens, bathrooms, living room/family rooms, home offices, and bedrooms. 
✔ Aim for perfect, spotless cleaning: In the kitchen, in addition to the basics of cleaning the counters and sink, sweeping and mopping the floors, and shining the appliances, we go even further to ensure "a perfect clean."
Things like removing the crumbs from the toaster, dusting the top of cabinets, and cleaning the light fixtures are on our checklist. Perfection!

 

Bathroom floors are swept and mopped, the shower/tub scrubbed, the mirror shined, and the vanity counter and toilet properly cleaned and sanitized. She will even dust the light fixture!

 

Bedrooms, living rooms, family rooms, and home offices are vacuumed, dusted, polished, and tidied. 

 
✔ We provide the cleaning products: We supply our own friendly cleaning products or will use yours upon request. Our vacuums and mops, are properly sanitized between each use. Fresh sponges and rags are used each time as well. Rest assured, germs from another client's home will never enters yours. 
Cleaning Rate
$70 per hour (package price for more regular, please call Lili)
Trips will be charged according to IRS mileages of the year $0.54 per miles.
Getting started is easy.
To get started, call Lili at 407-600-9213 for a free 15-minute phone consultation to discuss your home cleaning services. If you seem like a good match, she will arrange to visit your home for a free estimate.*At the consultation, you can show the areas to be cleaned.
The amount of time a cleaning job takes can vary depending upon square footage and current condition of home. The first time an area is cleaned, it takes longer due to the deep-cleaning process. Subsequent/maintenance visits will take less time. 
*This consultation is free for homes within 15 miles of Apopka.
➲ To learn about our Home Organizing services, please click here.